Store Ste (1024), Nordreisa, Norway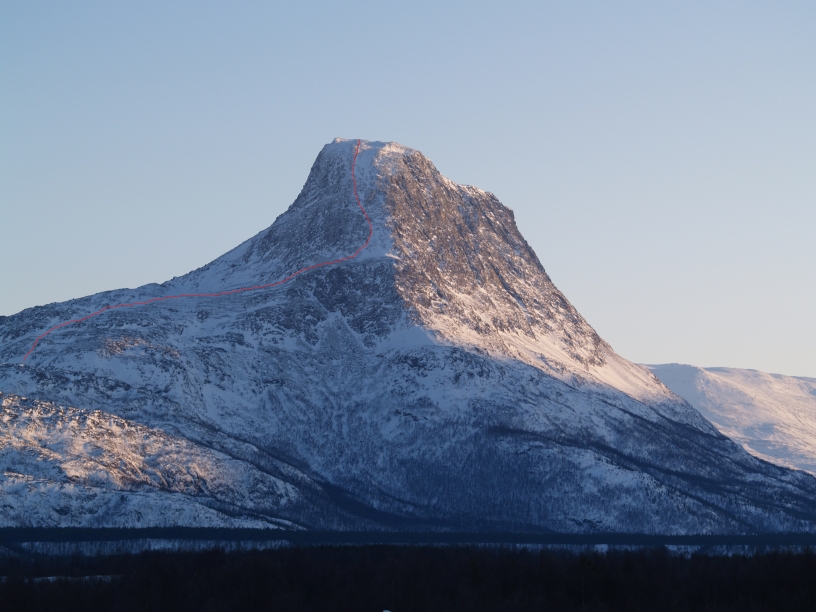 Store Ste
as seen from
Storslett.
Store Ste is situated to the south of Storslett, the administrative centre of Nordreisa municipality.
A short route description: Start from Kildal and follow a little valley up to Lånivatnet (218) south of the mountain. From here follow the North ridge all the way to the summit.
It looks like a serious climb from Storslett, but it turned out to be an easy scramble.
Climbed by Bjørn Arntzen and Geir Jenssen, 1. November 1982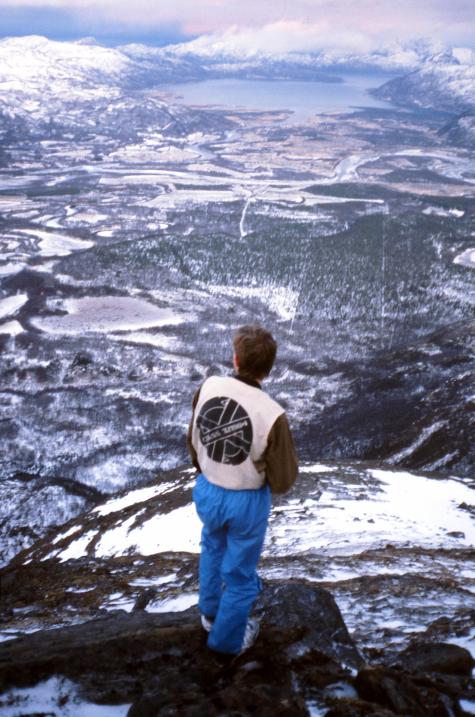 A view from the North ridge towards Storslett and Reisafjorden.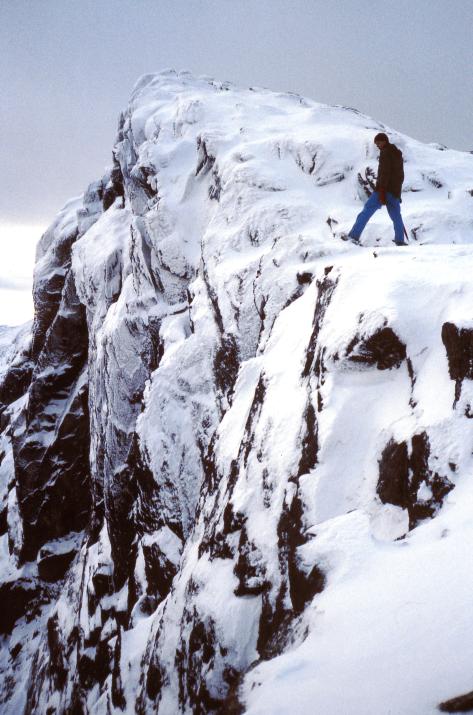 Looking down the East face.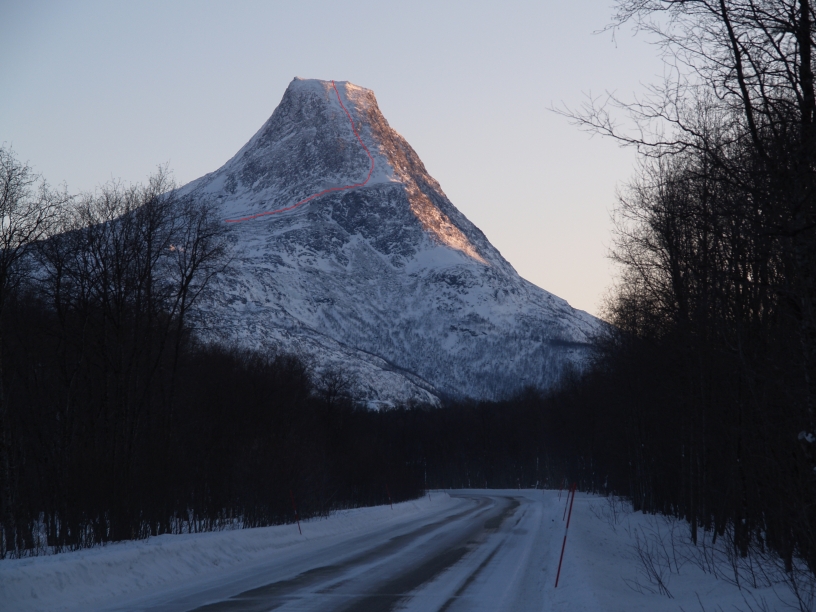 Store Ste as seen from Reisadalen.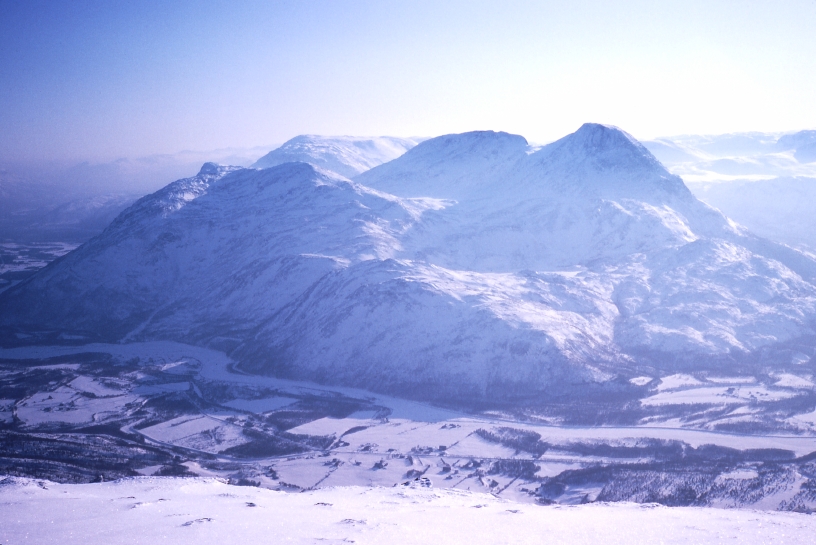 Store Ste as seen from the summit of Jyppyrä (874).


© Geir Jenssen 2007