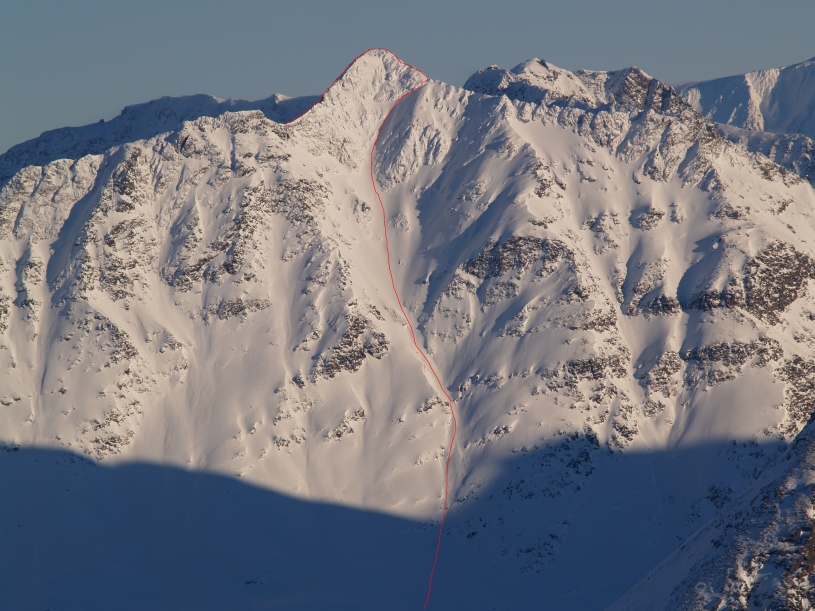 Saltdalstindene is a group of six peaks located to the East of Saltdalen in Ramfjord. They have no names on the map, so I have given them
the name Saltdalstindene, but I will investigate this further. They must have a Sami name. We couldn´t find any signs of any previous visitors
on the summit of Point 1324 (i.e. no cairn), so this was probably a first ascent!!

A brief route description: The North West ridge route starts from the glacier to the North of the summit. Some sections of grade III.
About the descent: We descended by partly abseiling down the South ridge before climbing straight down the West face. Don´t do this!
This is one of the worst descents I have ever experienced! And it´s very dangerous in terms of rockfalls, avalanches, loose scree, etc.
It´s better to descend the North West ridge.

First ascent of Saltdalstind Point 1324: Bjørn Arntzen and Geir Jenssen, 2. August 1994.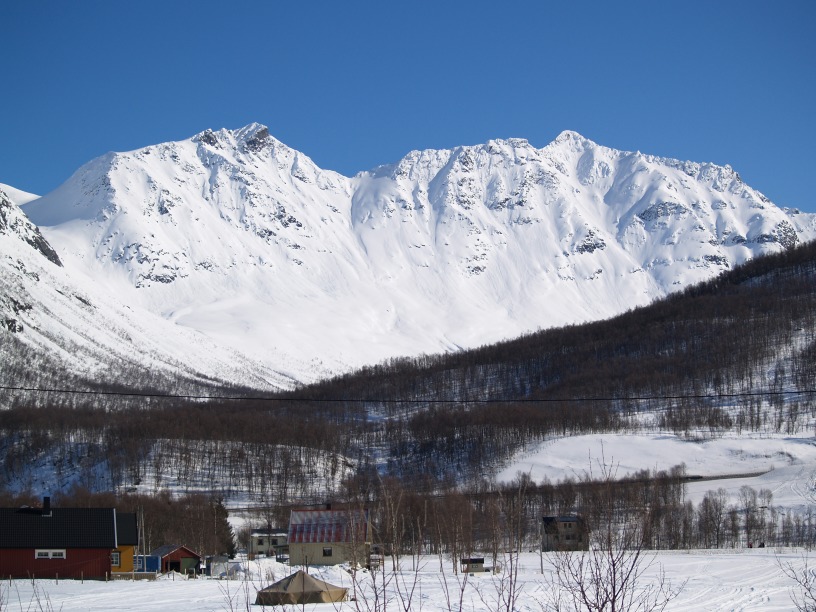 Saltdalstindene Point 1244 (left) and Point 1324 (right) as seen from Sørbotn in Ramfjorden.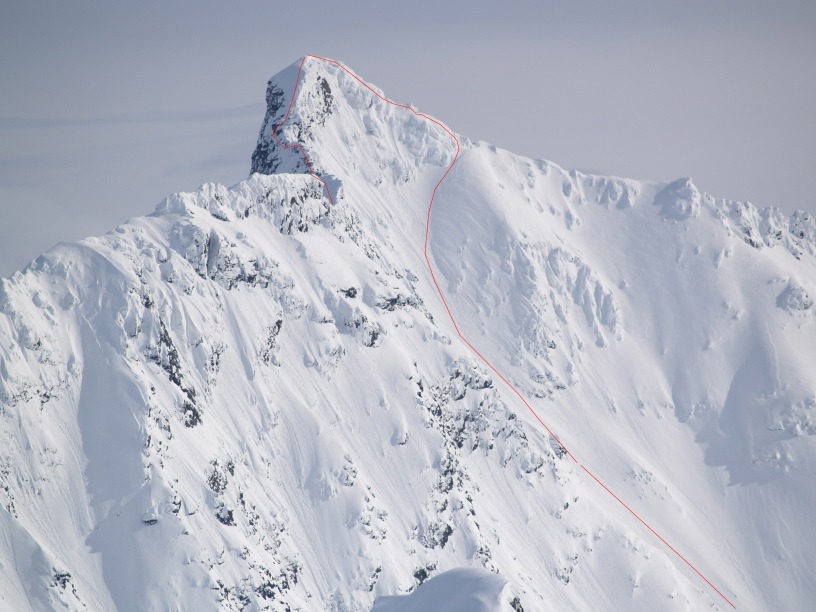 A telephoto of the West Face of Saltdalstinden´s Point 1324 taken from Maritind.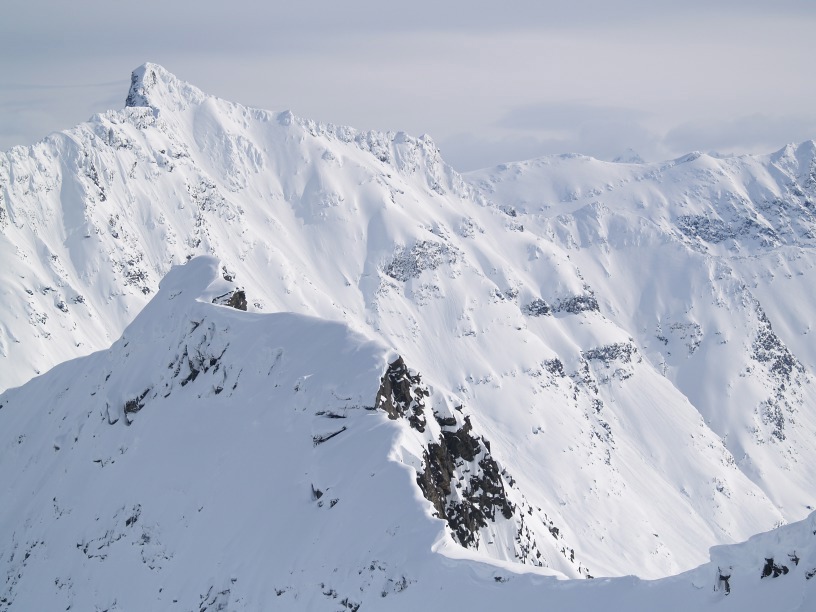 The West face is just huge.





Point 1244 and Point 1324 as seen from Fagerfjell.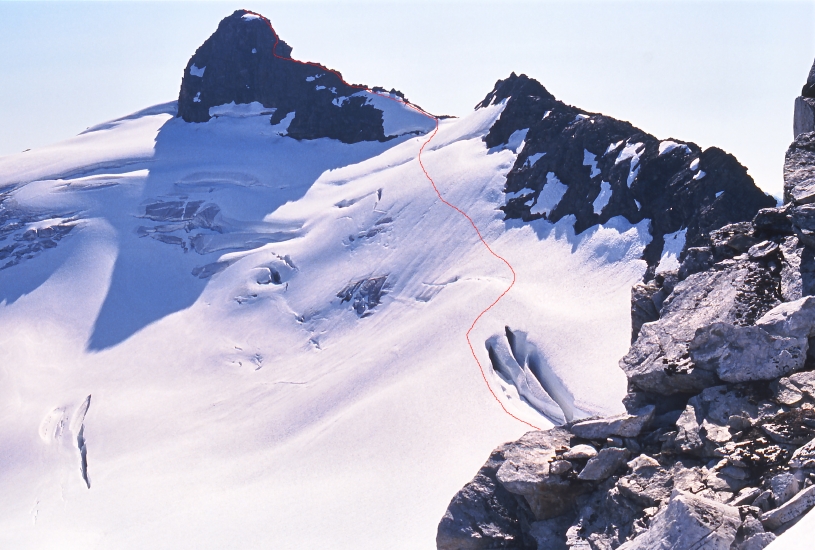 Point 1324 as seen from Point 1244.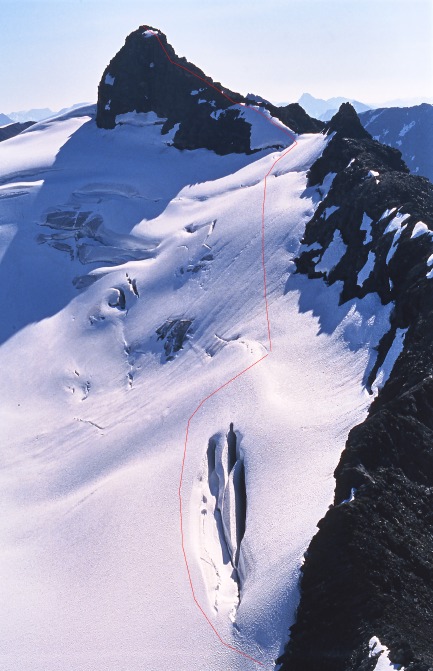 Point 1324 as seen from Point 1244.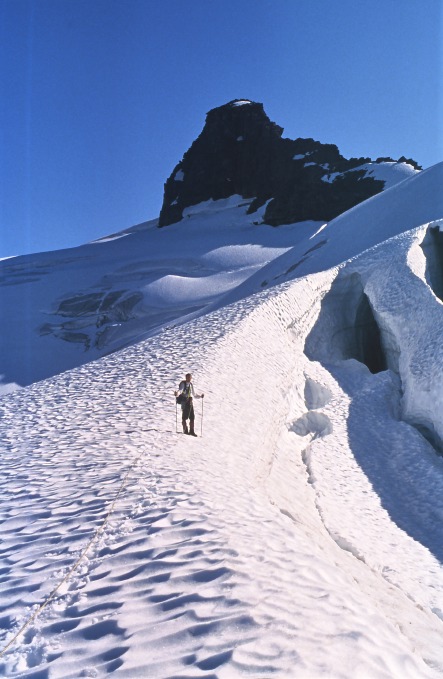 The glacier has huge crevasses.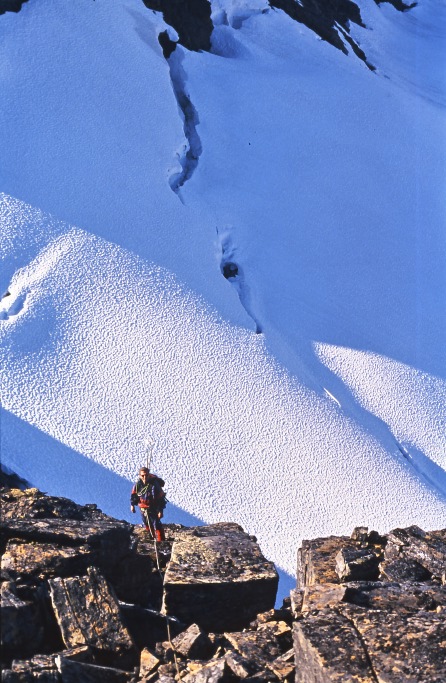 Climbing the North West ridge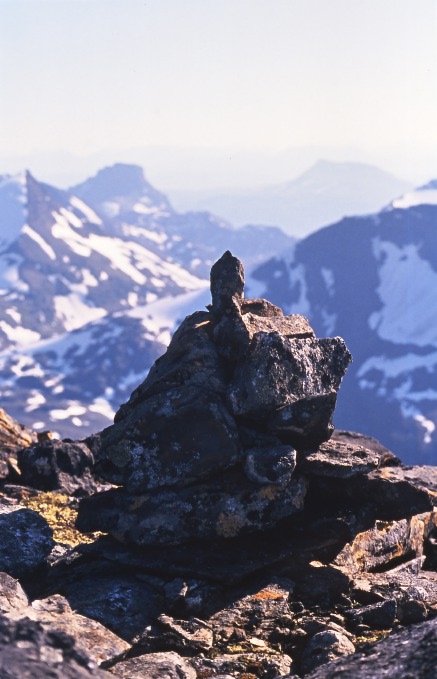 The little cairn we built on the summit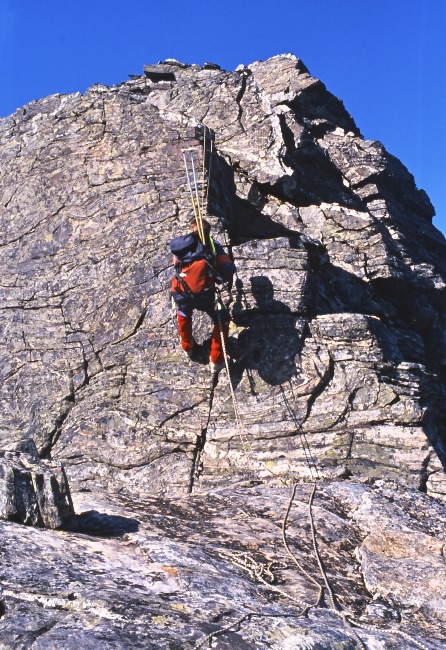 Abseiling on the South ridge. Telescopic skipoles were not invented yet!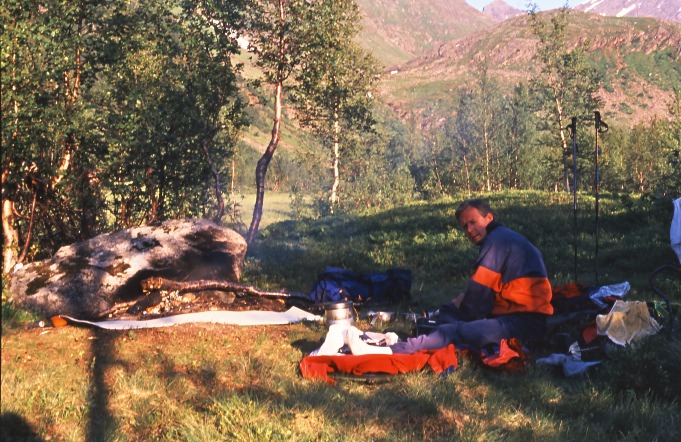 Saltdalen Basecamp


© Geir Jenssen 2009