Namdalfjellet (1039), Tromsø, Norway

Polar twilight
From Wikipedia: Polar twilight occurs in areas that are located at the inner border of the polar circles, where the sun will be on or below the horizon all day on the winter solstice, although there may still be enough light for normal outdoor activities during civil twilight because of scattering of light by the upper atmosphere and refraction. It happens when there is no true daylight and only civil twilight occurs at the solar culmination. Street-lamps may remain on and one looking out a window from a brightly lit room may see their reflection even at noon, as the level of outdoor illuminance will remain below that of many illuminated indoor spaces. However, it is possible to conduct outdoor activities without any artificial light during the time of civil twilight. Sufferers of Seasonal Affective Disorder will probably resort to therapy with artificial light, as the psychological benefits of daylight require relatively high levels of ambient light (up to 10,000 lux) which are not present in any stage of twilight, thus, the midday twilights experienced anywhere inside the polar circles are still "polar night" in that sense.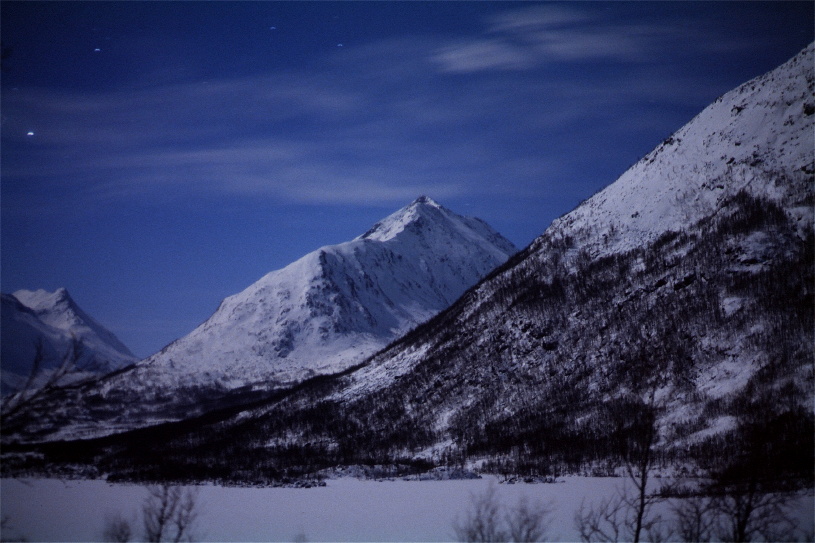 Namdalfjellet in moonshine as seen from Nakkevatnet.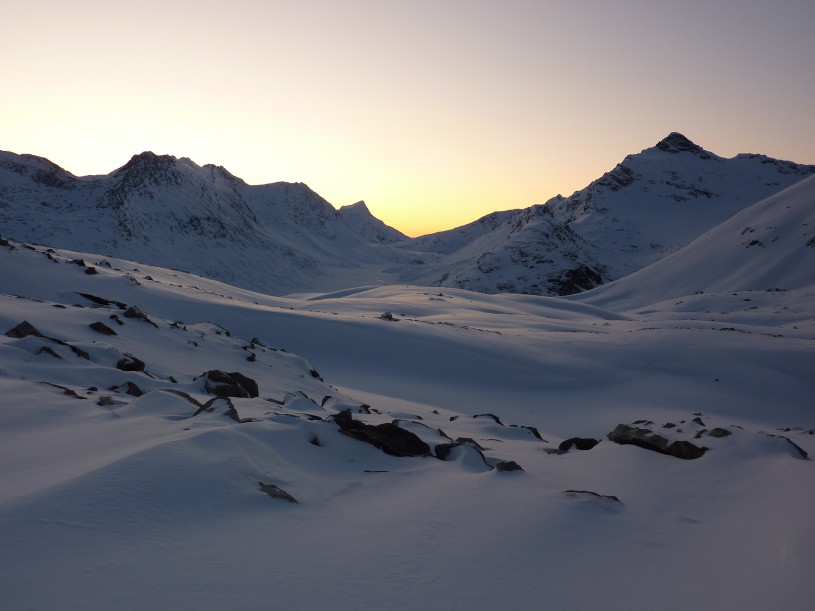 Sennedalen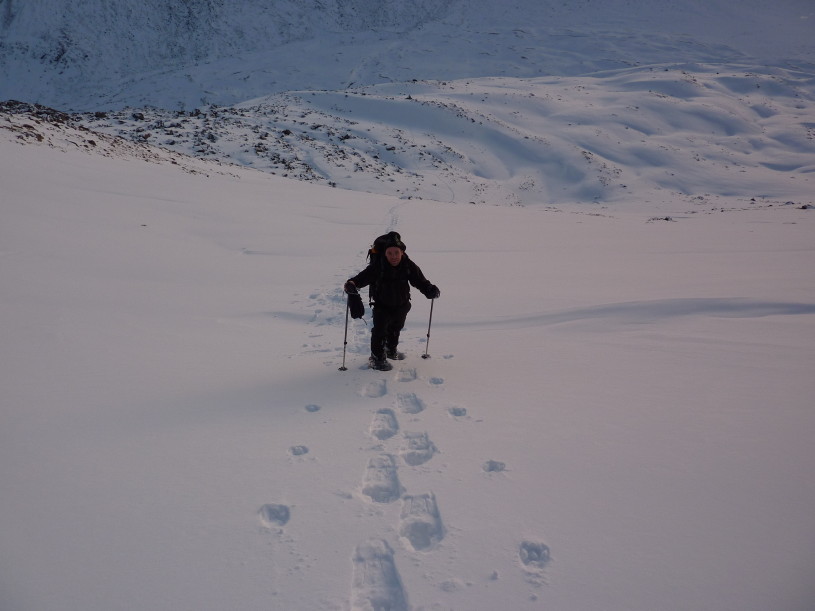 South face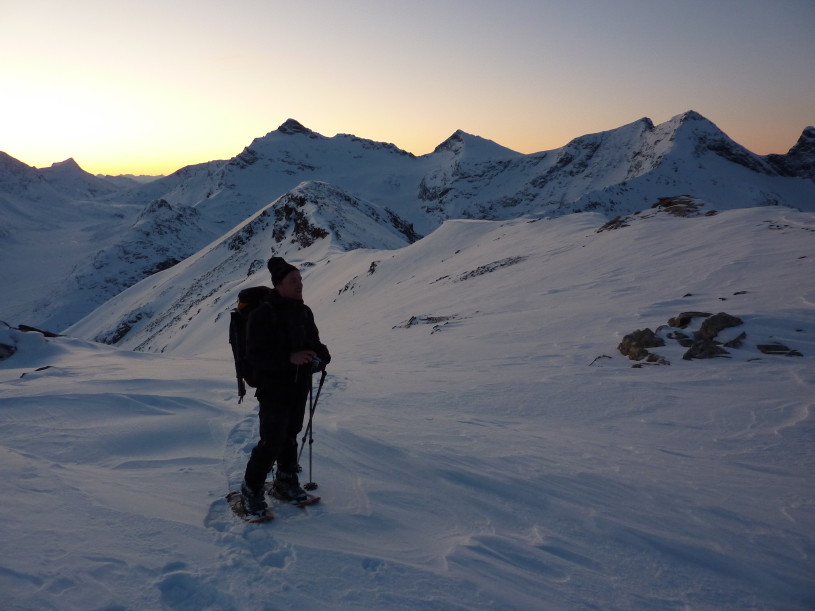 South West ridge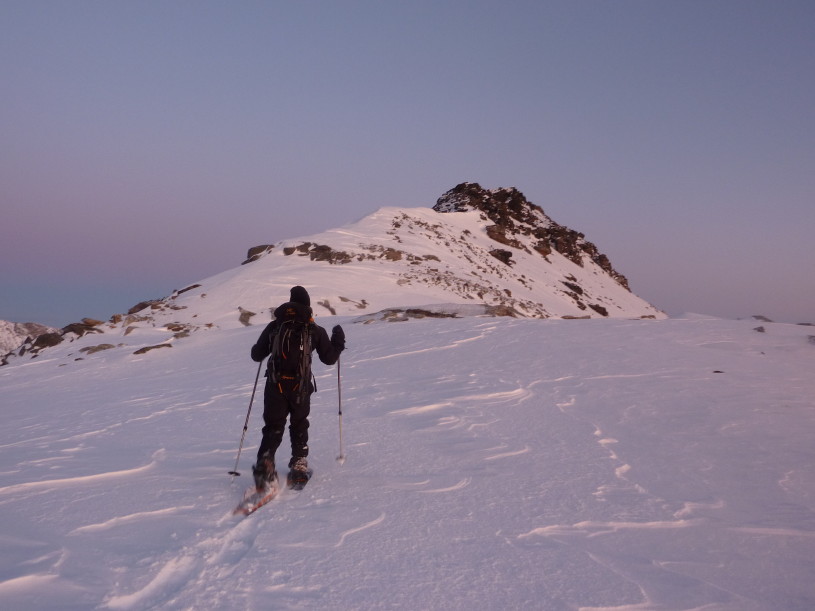 Looking towards the summit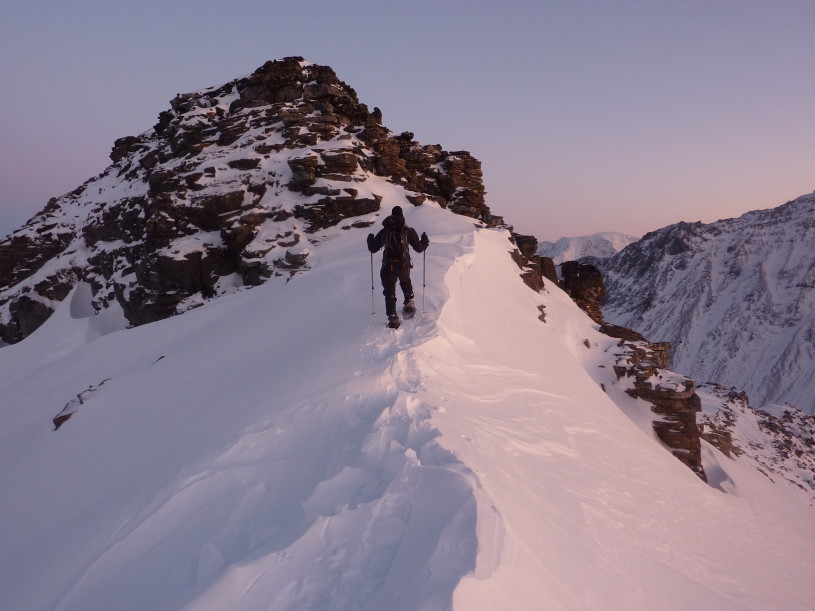 "Maximum Polar Twilight"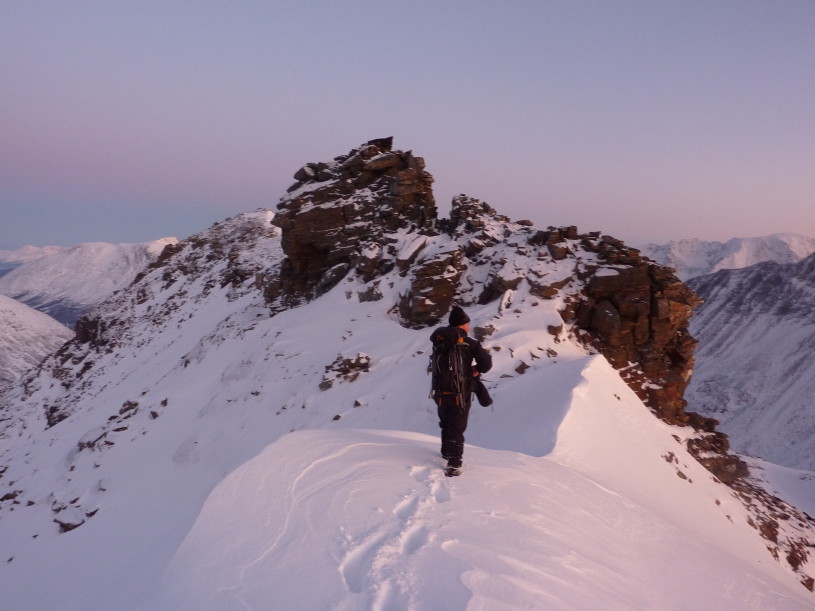 A view towards the summit which lies just behind the cliff in the middle of the picture.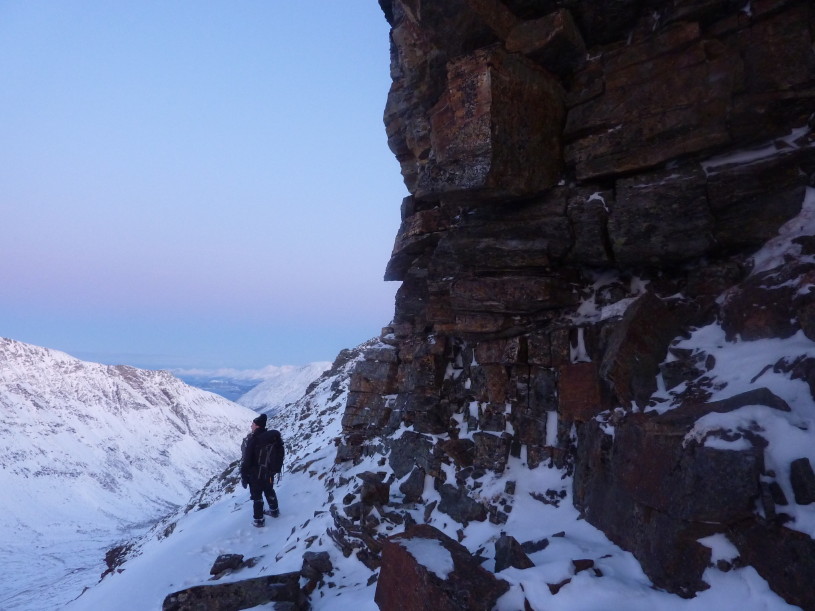 Just below the summit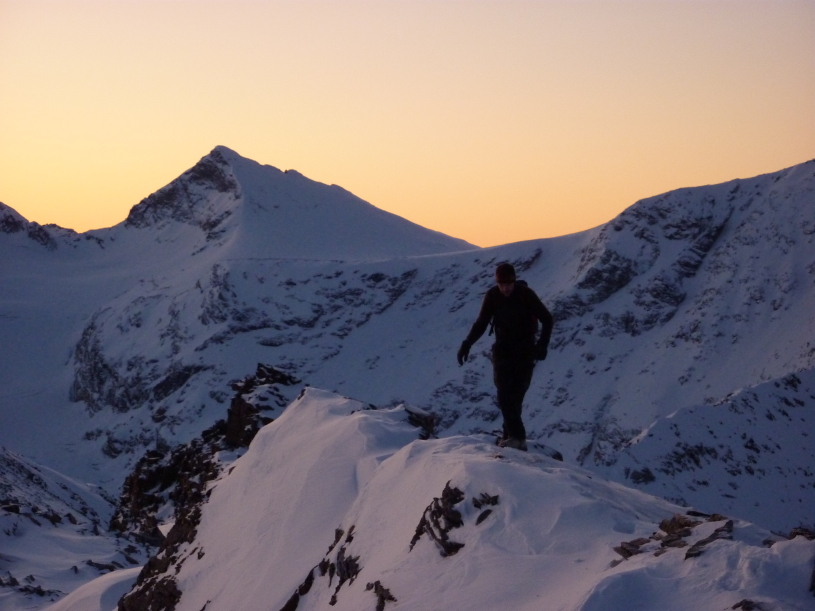 Balancing on the summit ridge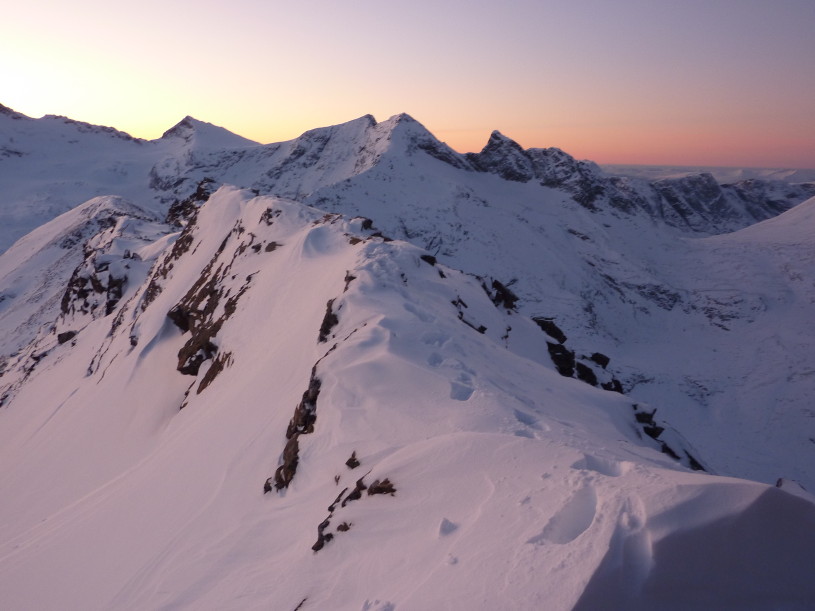 A view from the summit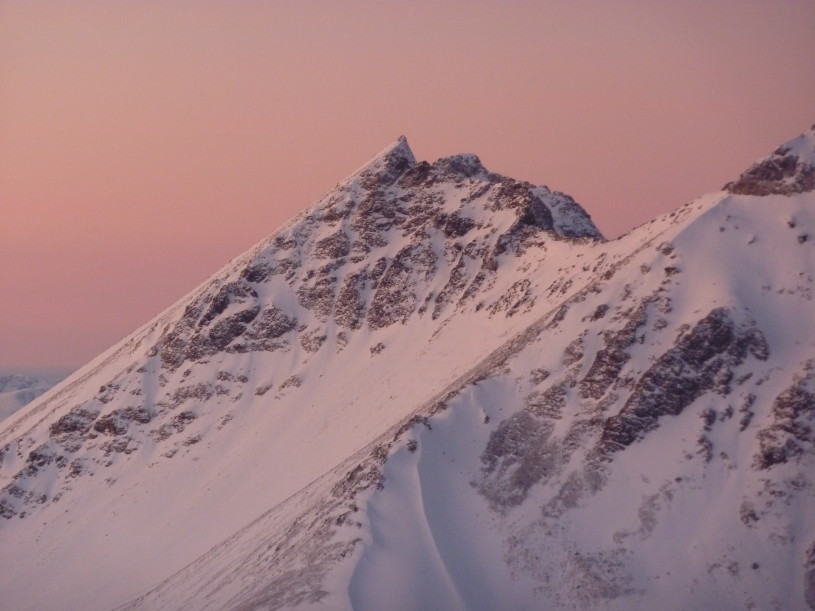 Stortinden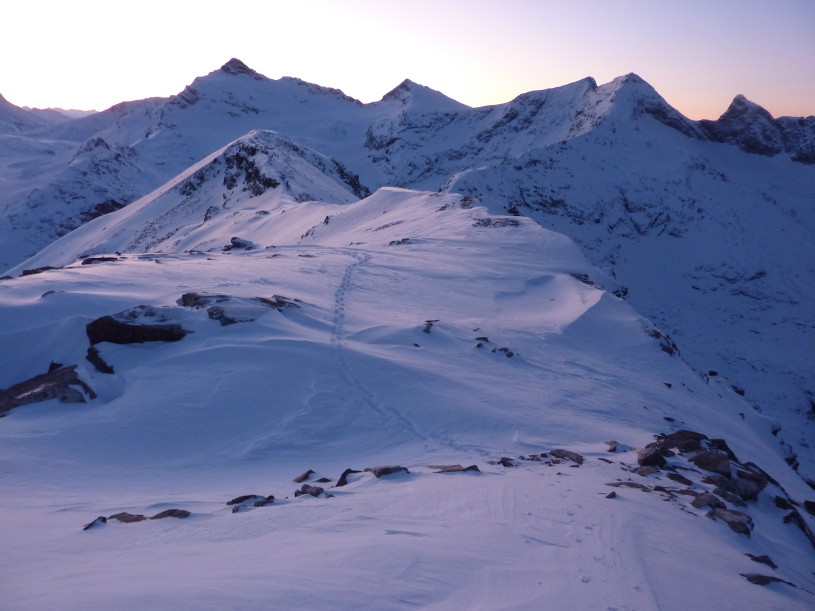 South west ridge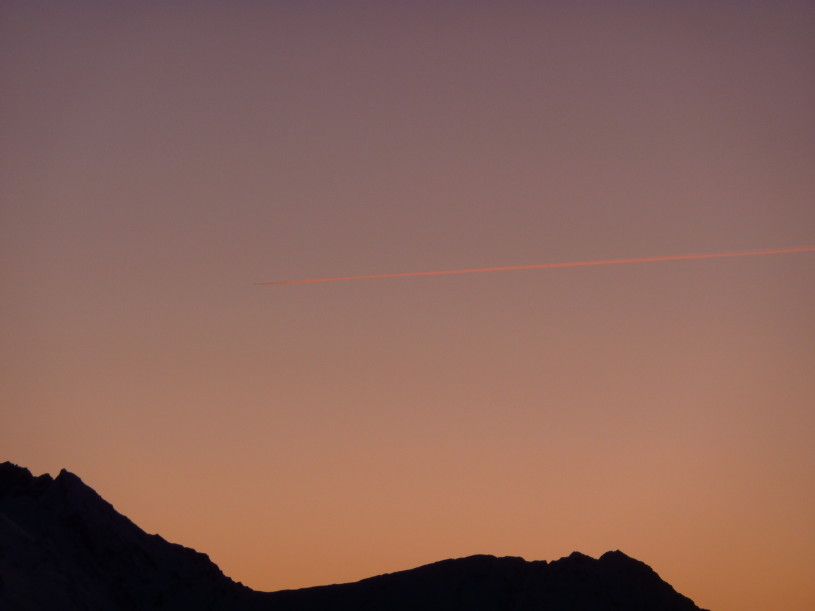 Intercontinental flight.






Kent Hugo Norheim and Geir Jenssen, 5. December 2009

© Geir Jenssen 2009