Musnestinden (1103), Tromsø, Norway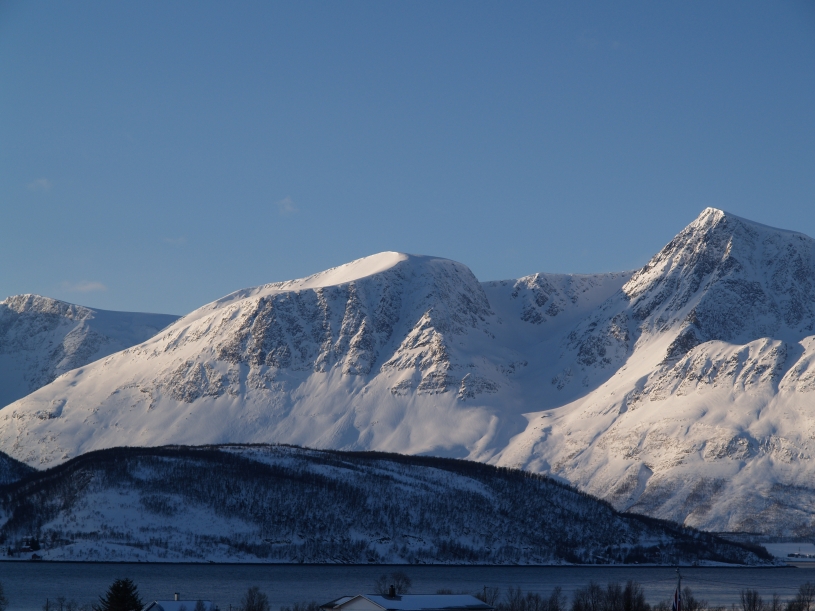 The East face of Musnestinden (left) as seen from Kjosen in Lyngen. Karltinden to the right.


Musnestinden is the second highest point on Nakkefjellet / Náhkkevárri, a mountain situated between Breivikeidet / Nakkedalen and the West side of Ullsfjorden.
A short route description of the South West side route: Follow the rather steep Vargedalen on the West side of
Nakkefjellet / Náhkkevárri up to the hanging vally (600 m)
and follow the South West side to the summit. Very easy!
Ski ascent: 7. May 2006.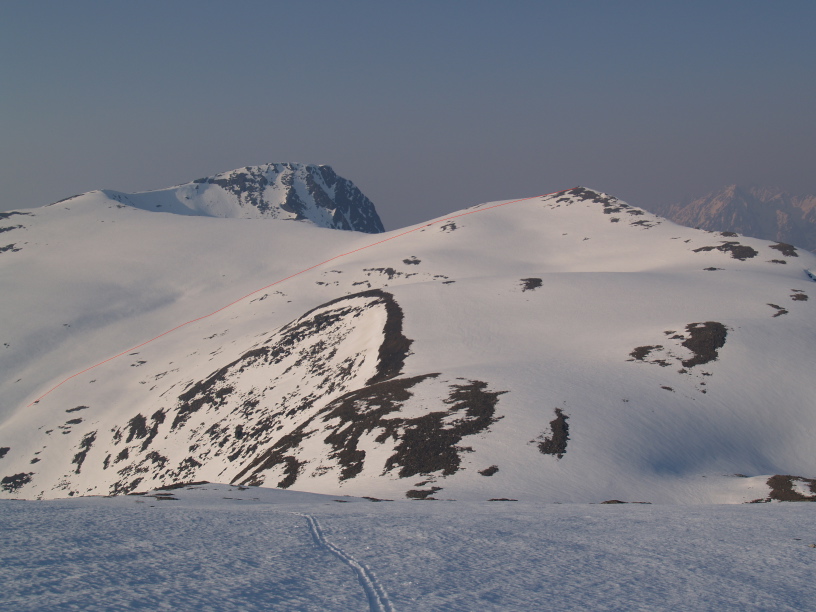 Karltinden (left) and Musnestinden (right) as seen from Lavangstinden.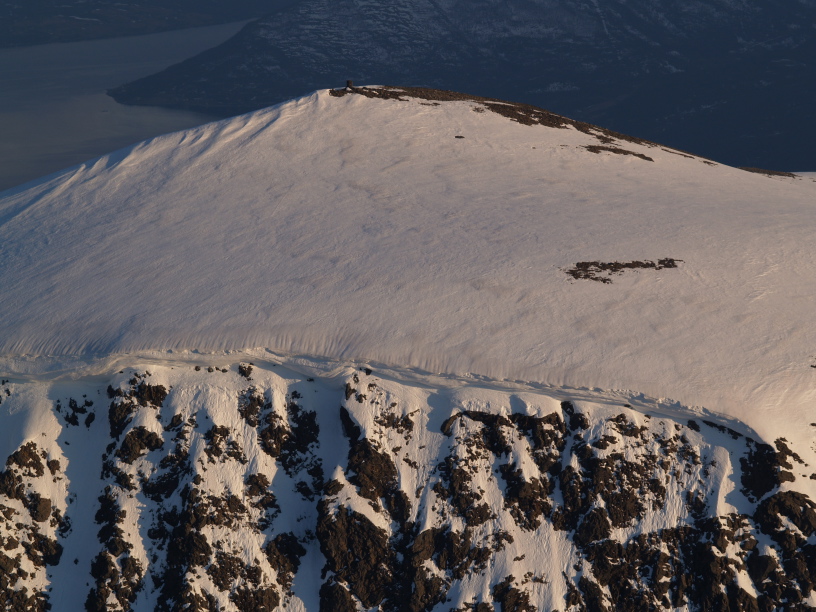 The summit of Musnestinden as seen from
Karltinden.



© Geir Jenssen 2006