Hansentinden (1510), Tromsø, Norway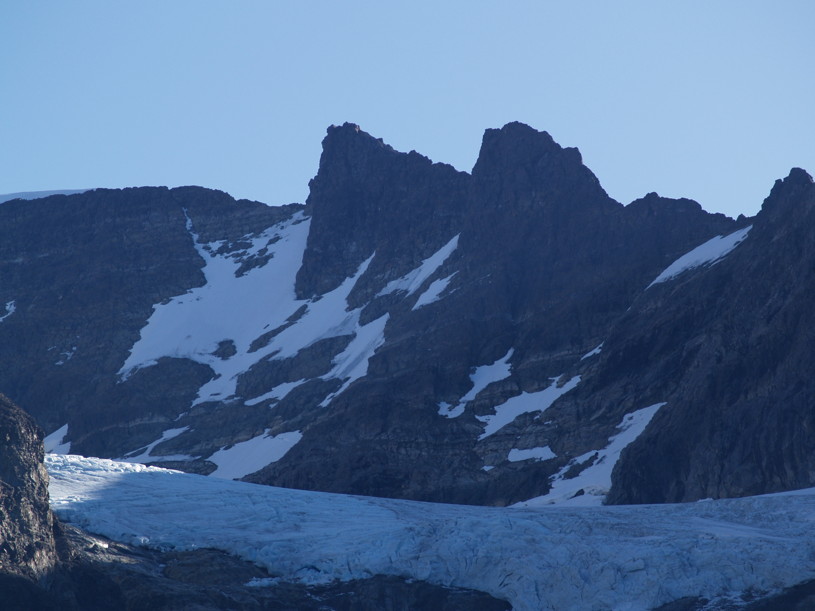 A telephoto of Hansentinden and Blåisen taken from Holmbukta.
"HANSENTIND (FIRST ASCENT). - On August 9, 1899, Messrs.E. L. Strutt, C. V. Rawlence, and L. C.Rawlence left Holmebugt at 10.30 A.M. to ascend this small but sharply pointed peak, which lies high up on the left side of the Holmebugt Glacier. The party reached the summit at 3.30 P.M. by way of the Holmebugt Glacier to above the first icefall, and then up a very steep snow slope to the final peak. The descent was commenced at 3.45 P.M., and Holmebugt reached at 7 P.M.
"
"New Expeditions in 1899",
Alpine Journal 1900-01.
© Geir Jenssen 2012