Gaskagáisa (1235), Tromsø, Norway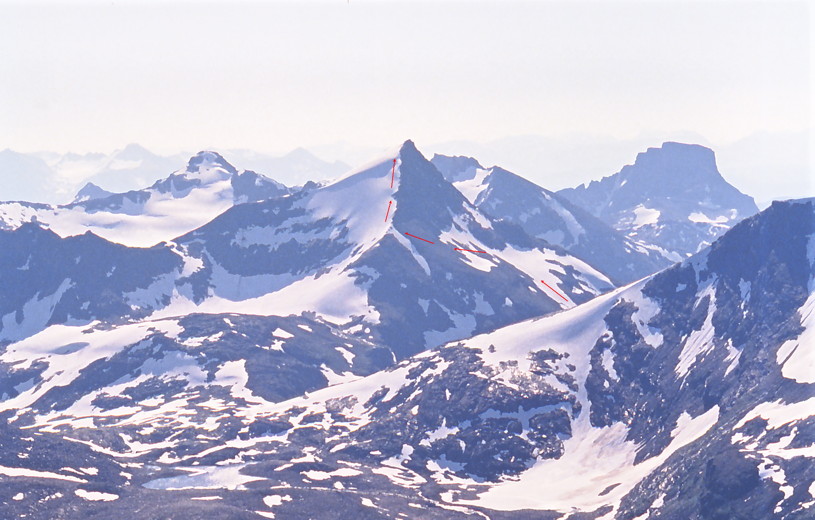 Gaskagaisa as seen from
Saltdalstinden
(1244).
The west face / north ridge route is marked with red arrows.
A brief description of the route: there´s a parking lot (at least in summer) in Lavangsdalen just south of Mellomdalselva. Follow the dirt road that soon dwindles into a path on the south side of the river. The path is almost invisible in places - there is not much traffic in this valley anymore - but the terrain is relatively easy. In summer bring waterproof shoes as you will have to cross many wet areas in the valley.
The snow field (scree later in the season) on the west face is approx. 30-40 degrees. The upper part of the north ridge is slightly steeper. Keep well to the left to avoid the cornices hanging over the west face. Also: beware of a few crevasses on the north side. Bring an ice axe and a pair of crampons just in case of icy conditions.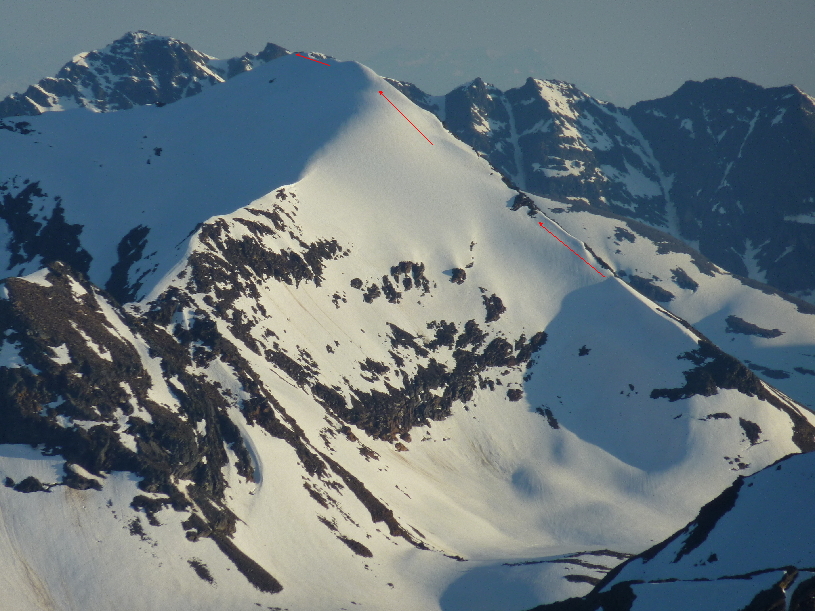 The North ridge of Gaskagáisa as seen from Store Rieppefjellet.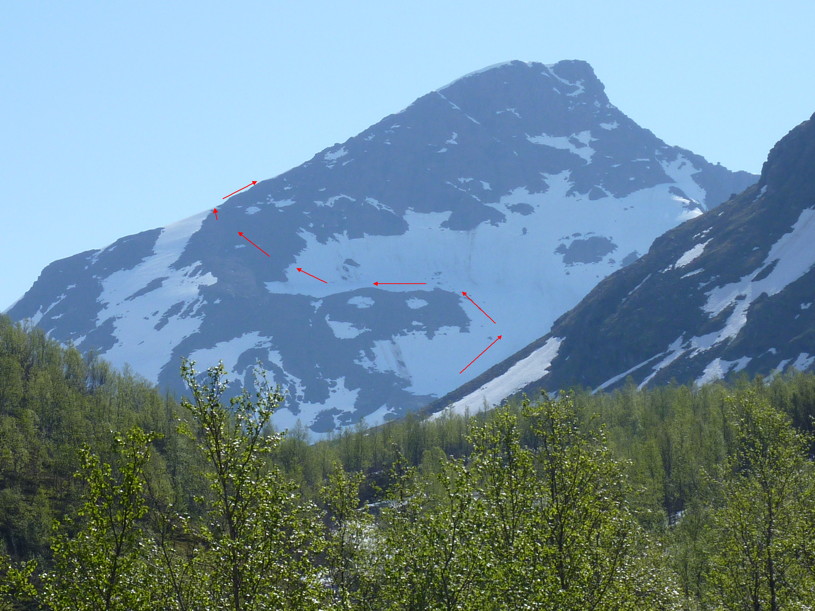 Gaskagáisa
as seen from Gaskavággi / Mellomdalen. The west face / north ridge route is marked with red arrows.



d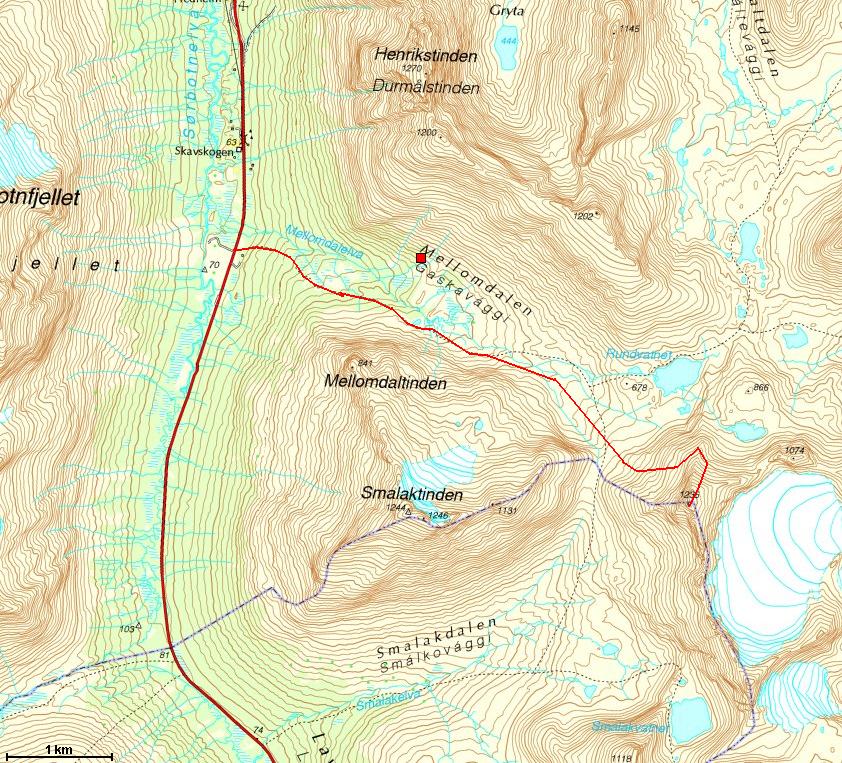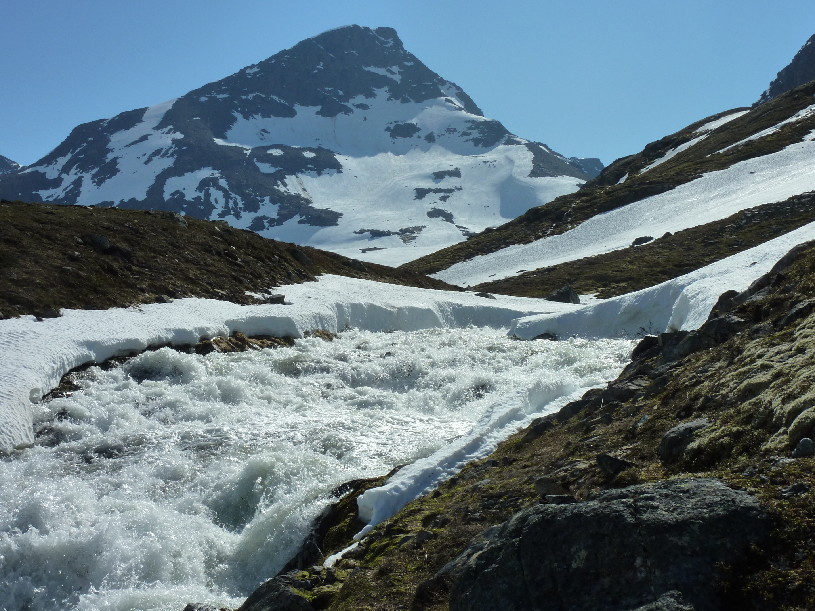 One of the warmest days in years.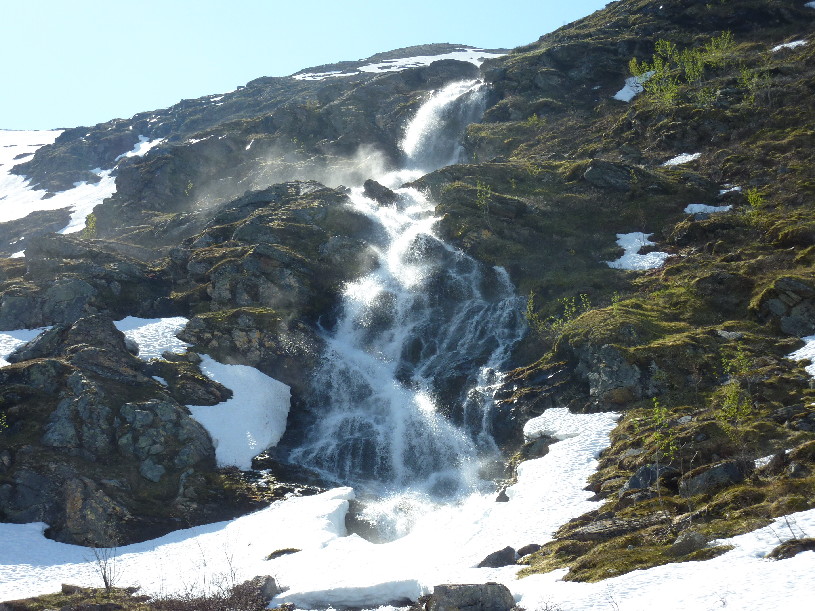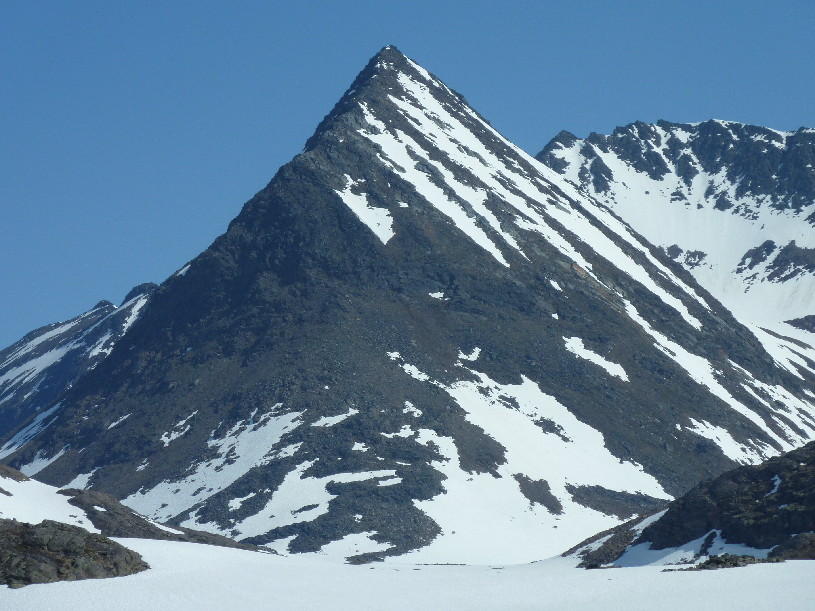 Riehppecohkka, point 1216 left and point 1289 right.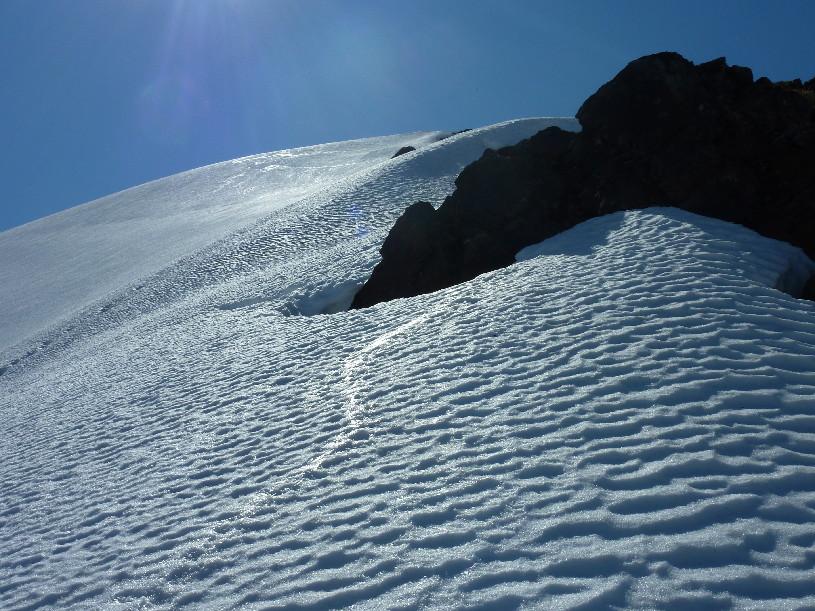 On the north ridge.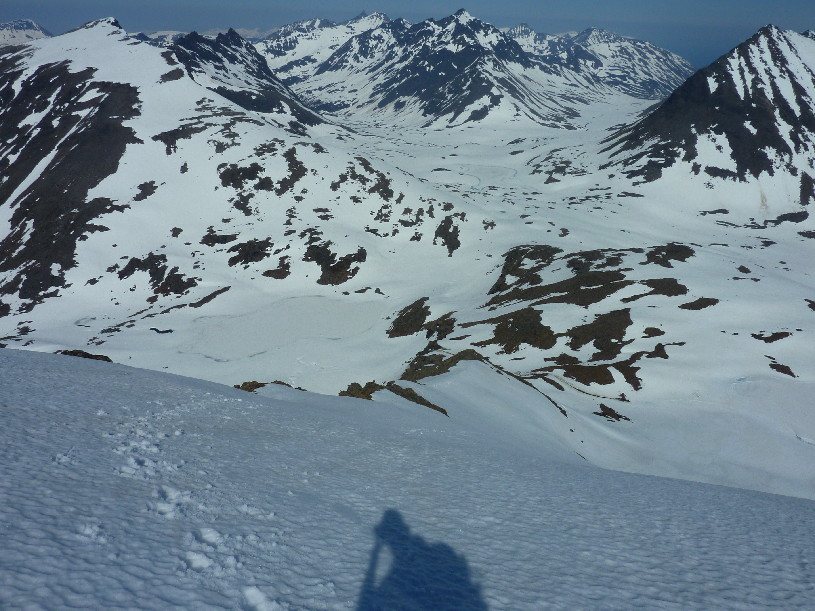 Looking down the north ridge .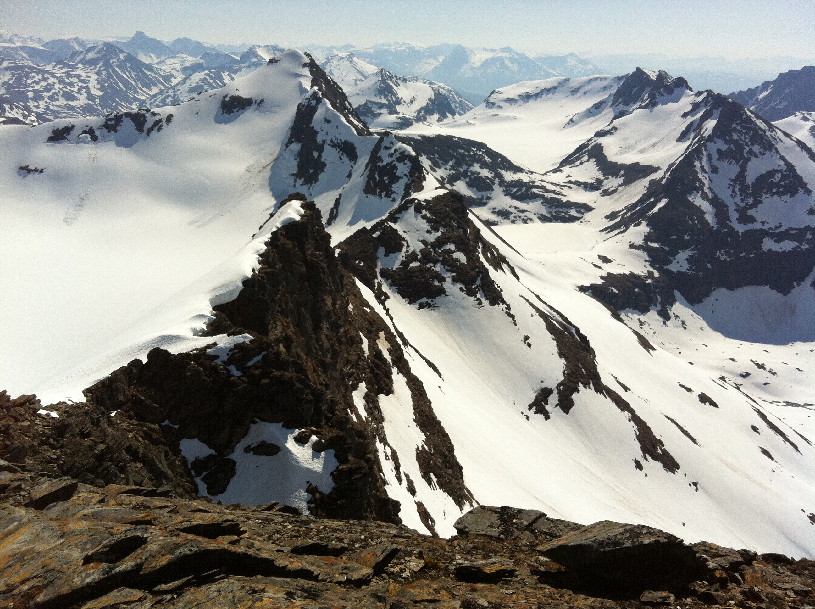 A view from the summit towards

Meahccecohkka

1226 (left) and Gjømmerbreen (right).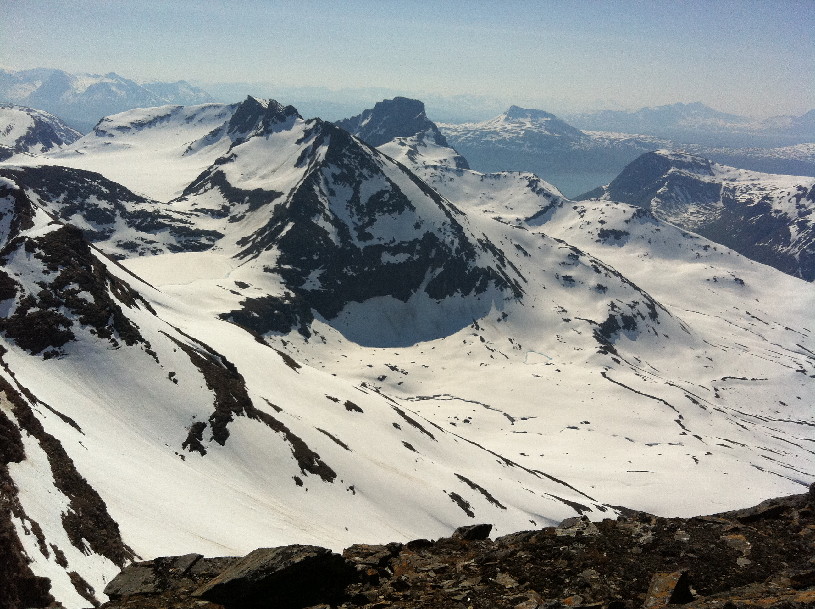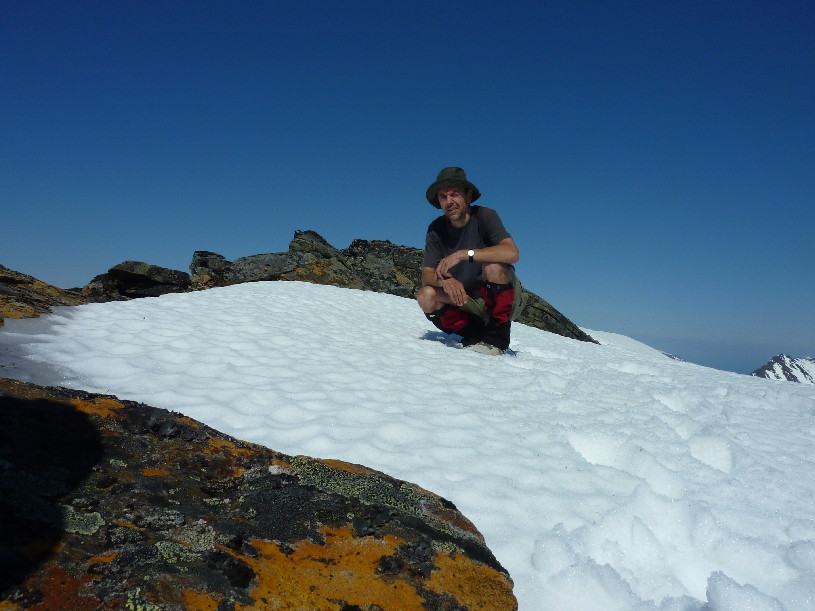 10. June 2011.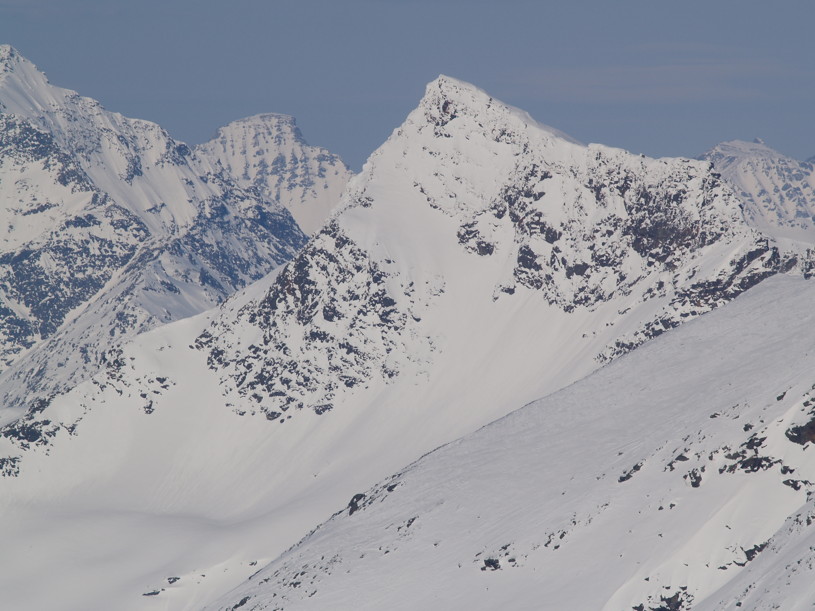 The South face of Gaskagáisa in winter as seen from Blåtinden.
© Geir Jenssen 2011