Forholttinden (1360), The Lyngen Peninsula, Norway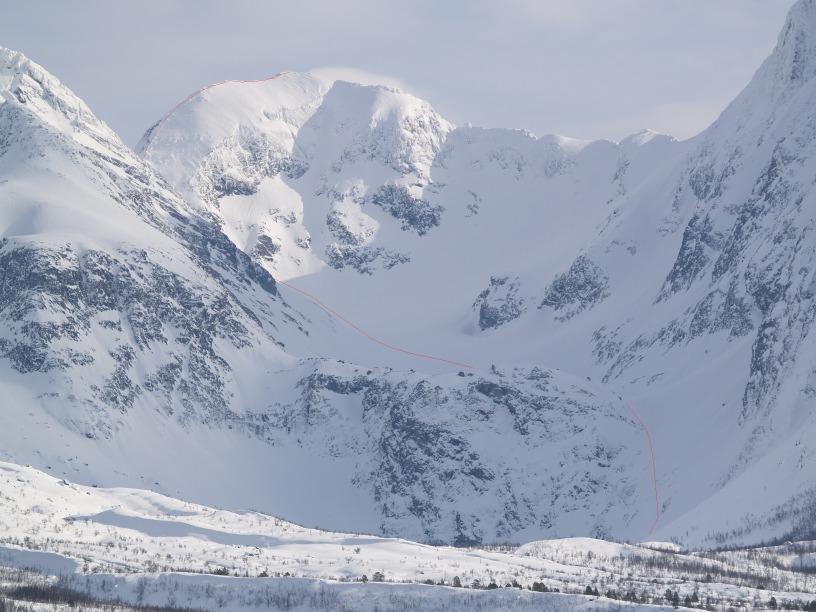 Forholttind as seen from Jægervatnet.


Forholttinden was first climbed by Elizabeth Main (a.k.a. Mrs. Aubrey Le Blond) and the Swiss guides Emil and Josef Imboden on
August 13th 1898.


"Atrocious as was the weather for the first few days at Jægervand, it got even worse during the second week of our stay.
We contrived, however, to make a couple of new ascents, both of easy mountains, the Firedalertind on 10th August and the Forholtind on the 13th. Our ascent of the Forholttind only merits notice because on our way to that mountain we found and crossed a pass — the Forholtskar — of the greatest practical use to climbers at Jægervand. This pass connects by a pleasant, direct and easy route the glacier of Forholt with the head of the magnificent ice stream of the great Stortinddals glacier, and as many noble peaks are situated round the upper snows of this glacier, it is essential to have as rapid a way as possible of reaching them from Jægervand. The pass cannot be mistaken. It lies between the Forholttind (which is a square-topped mountain exactly at the head of the Forholt glacier, and visible from the village of Jægervand) and some rocky buttresses of the Trold. It is approached by two couloirs, divided by rocks and stones. The western couloir is the quicker and easier. The alternative route to the Stortinddals glacier is by way of the Stortinddal — a veritable abomination of desolation, strewn with stones, and long and tedious to the last degree, with none of that charming vegetation which, thanks to the benign influence of the Gulf Stream, it has been ever my surprise and delight to find in these northern regions."


Mrs. Aubrey Le Blond: Mountaineering in The Land of The Midnight Sun (1908).


The original route was climbed in winter by Bjørn Arntzen, Jan-Arvid Ingulfsen and Geir Jenssen on April 5th 1982.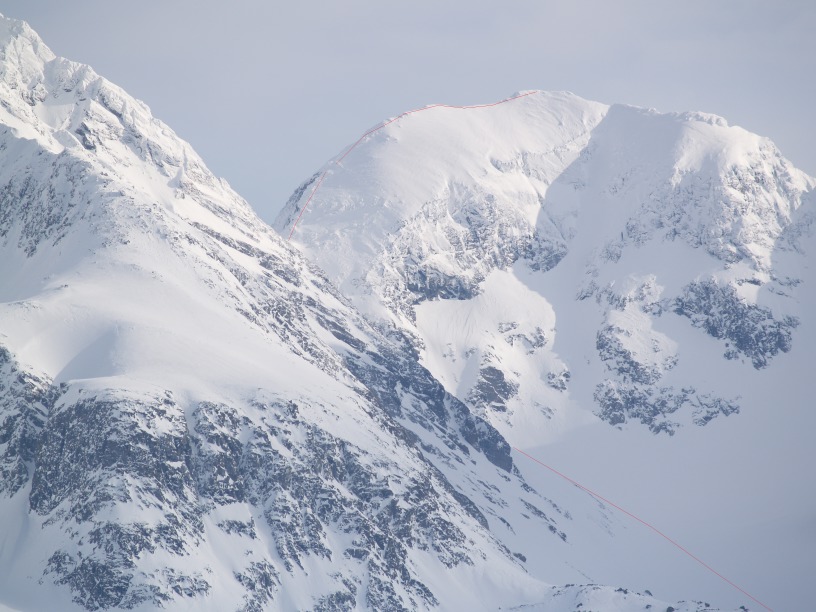 A telephoto of the North ridge.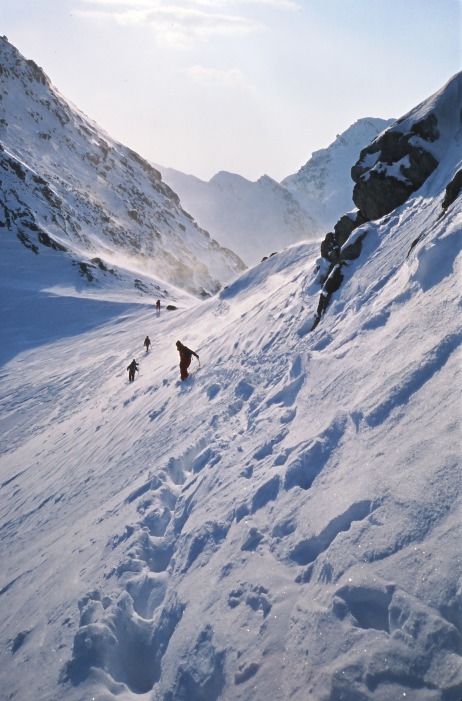 Forholtskaret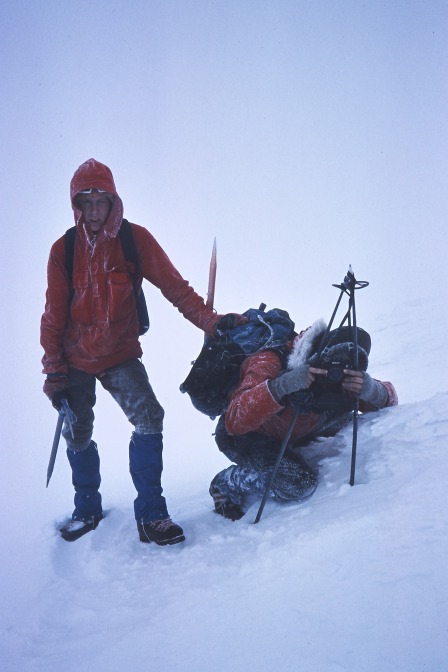 Bjørn Arntzen and Jan-Arvid Ingulfsen on the summit of Forholttinden.
The author on the summit
in white-out conditions
.



© Geir Jenssen 2009