Breidtinden (860), Ringvassøya, Norway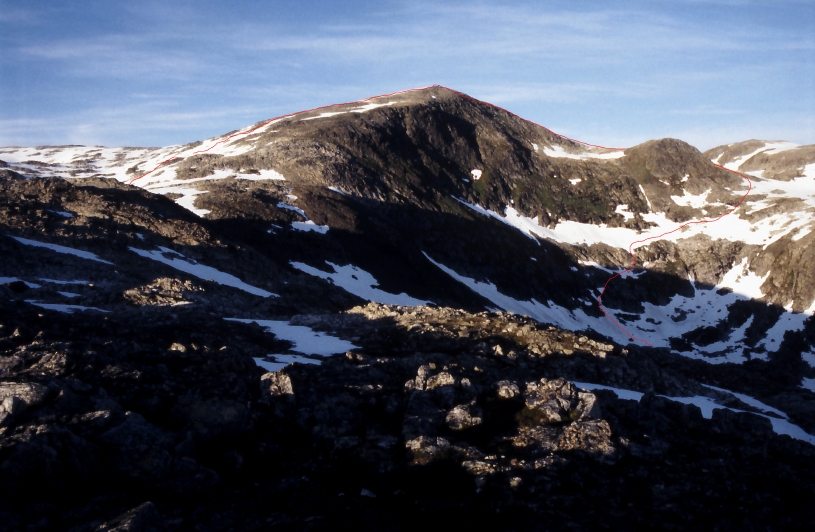 Breidtinden as seen from Tverrelvaksla.
A brief route description: Start from the power station in Simavik and follow the water pipes up to Damvatnet. Follow the path on the North side of the lake
to Point 328 and follow the ridge up to Tverrelvaksla (677) and then the summit of Breidtinden.
About the return: It is possible to continue down the south ridge to Point 777 and then climb down the West face to Arvidvatnan, but there are a few steep sections
that did require climbing.

Geir Jenssen, 7. July 1998.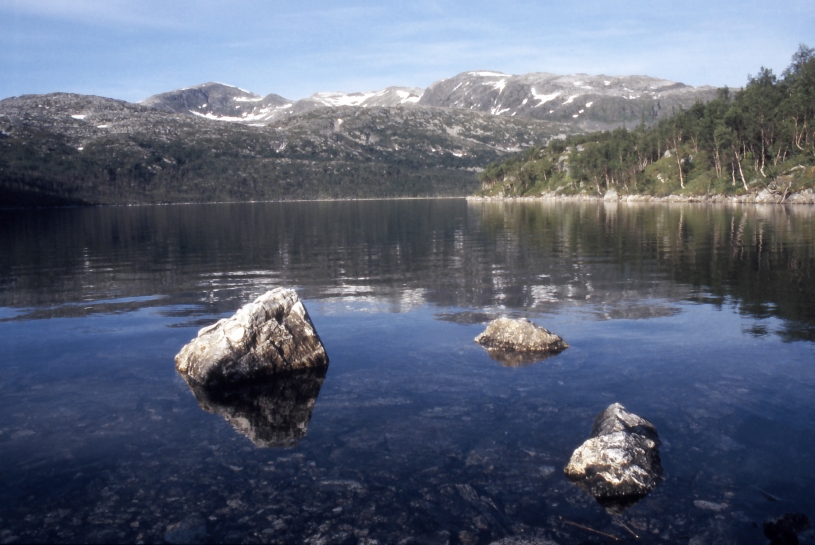 Breidtinden (left) as seen from Damvatnet.





Breidtinden as seen from Arvidvatnan.

© Geir Jenssen 2007