Bálggesvárri (1627), The Lyngen Peninsula, Norway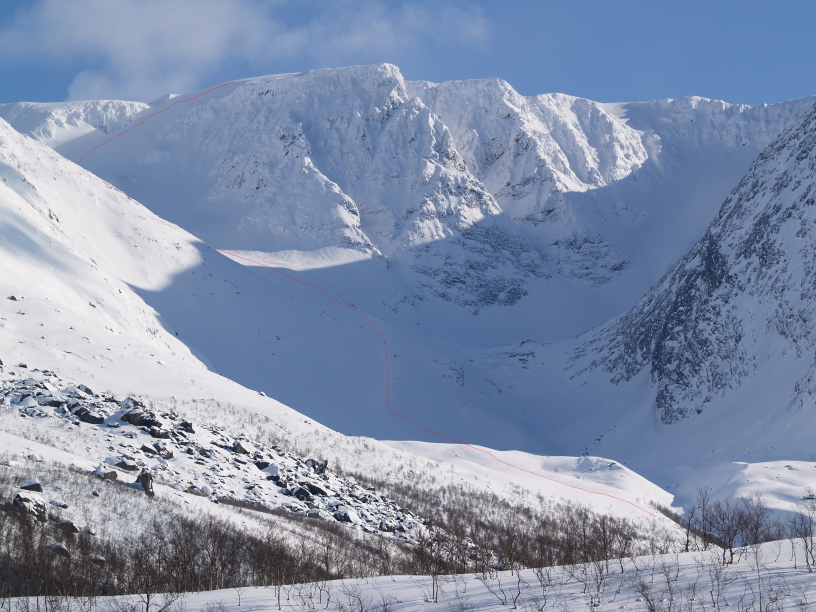 The West face of Bálggesvárri as seen from Goverdalen.
First ascent of
Bálggesvárri
: Elizabeth Main, Emil Imboden and Josef Imboden, July 1899.

A short route description: Start from Holmbukta in Sørfjorden. Follow Goverdalen for 3-4 km.
Proceed up Sløkedalen to Lyngsdalsskaret (1211) the pass between Jiehkkevárri and Bálggesvárri.
Then more steeply up the glacier to the summit plateau. An excellent skiing trip.

Ascended 8. October 1978, 3. April 1980 and 20. April 1991.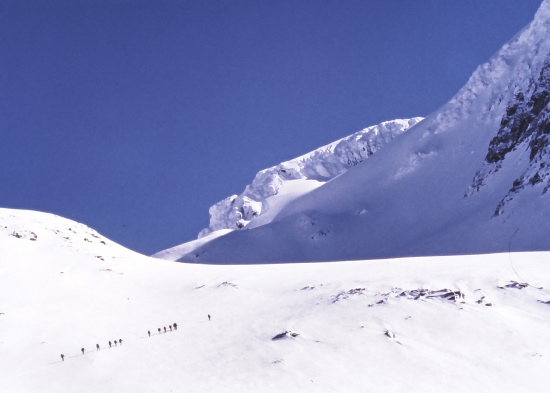 Approaching Lyngsdalsskaret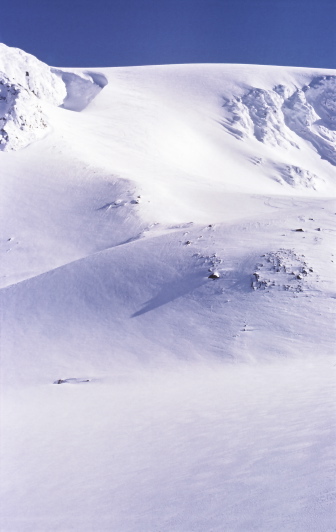 Bálggesvárri as seen from Lyngsdalsskaret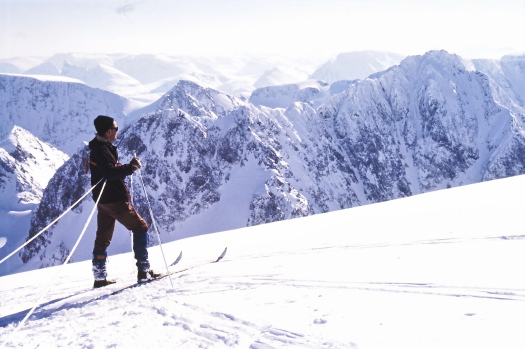 Fridtjof Kjæreng on the summit plateau. Nállangáisi (1595) to the right.
© Geir Jenssen 2006