Andersdaltinden (1221), Balsfjord, Norway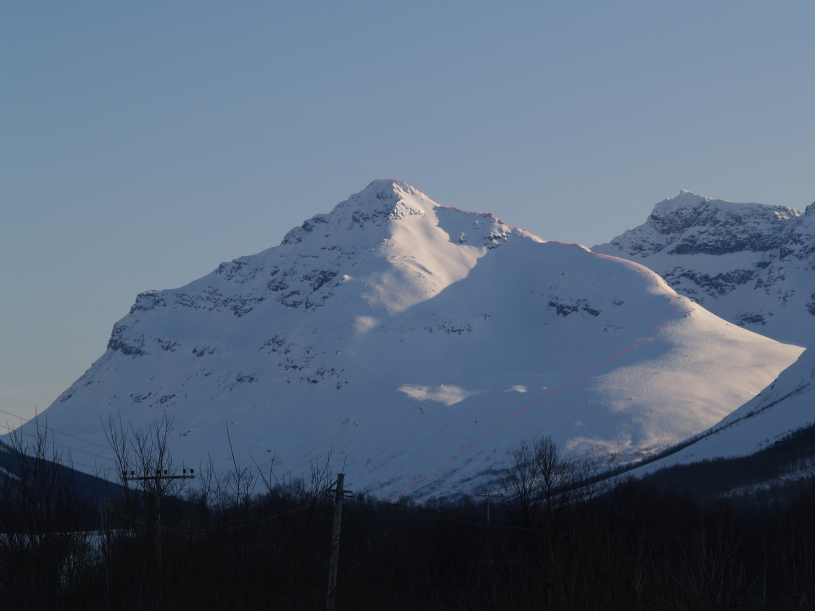 Andersdaltinden as seen from Lavangsdalen.


Andersdaltinden
is situated to the West of
Lavangsdalen
.
A brief route description of the North West ridge: there is parking (at least in summer) on both sides of the E6 in Lavangsdalen.
Climb the hill on the North side of the mountain until you reach the NW-ridge at approx. 700 m.
Easy scrambling all the way to the summit. More details below.

27. August 2009.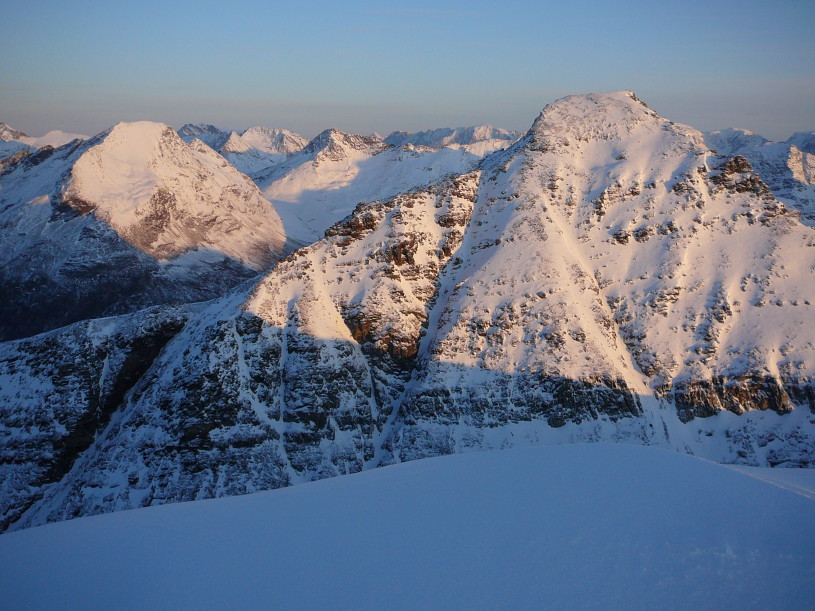 Andersdaltinden from Snømannen. The North West ridge to the left.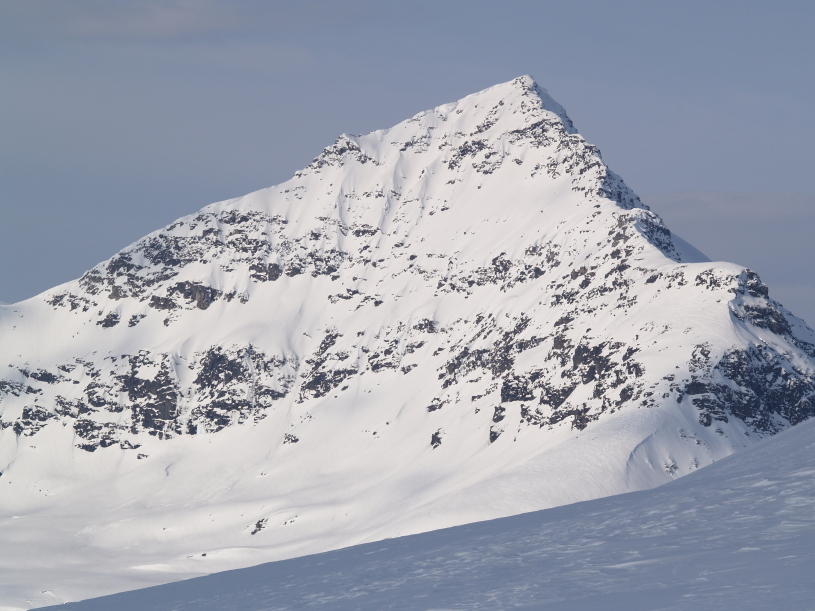 The South face of Andersdaltinden from Blåtinden.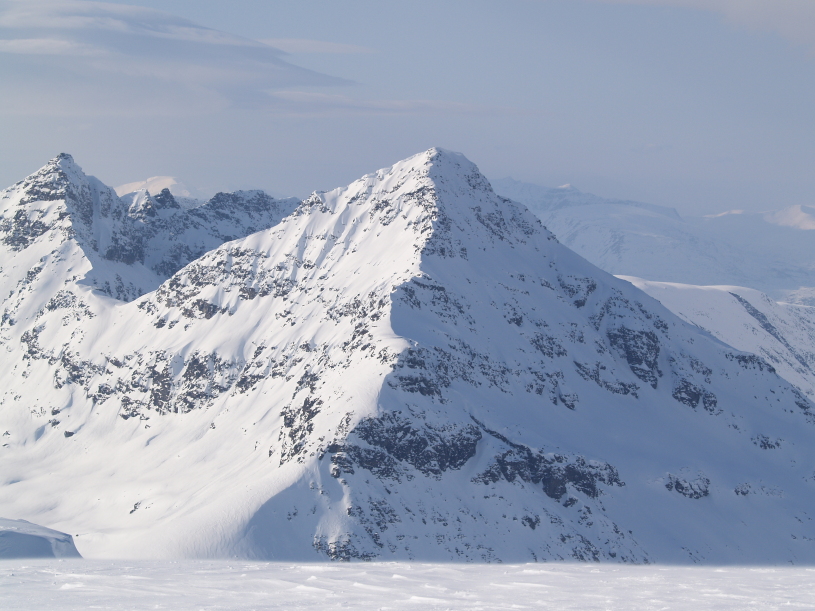 The South face (left) and North face of Andersdaltinden from Blåtinden.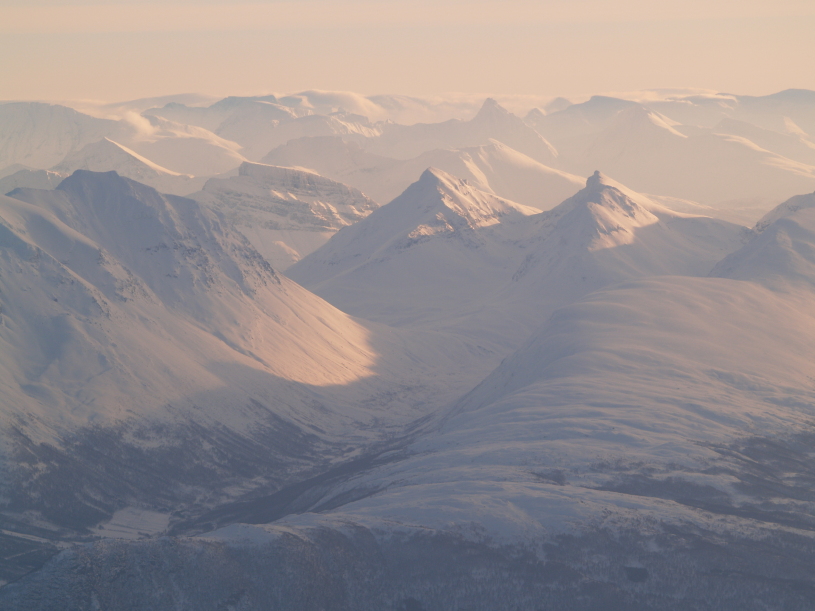 An aerial photo of Andersdaltinden (center). The NW-ridge is facing the camera.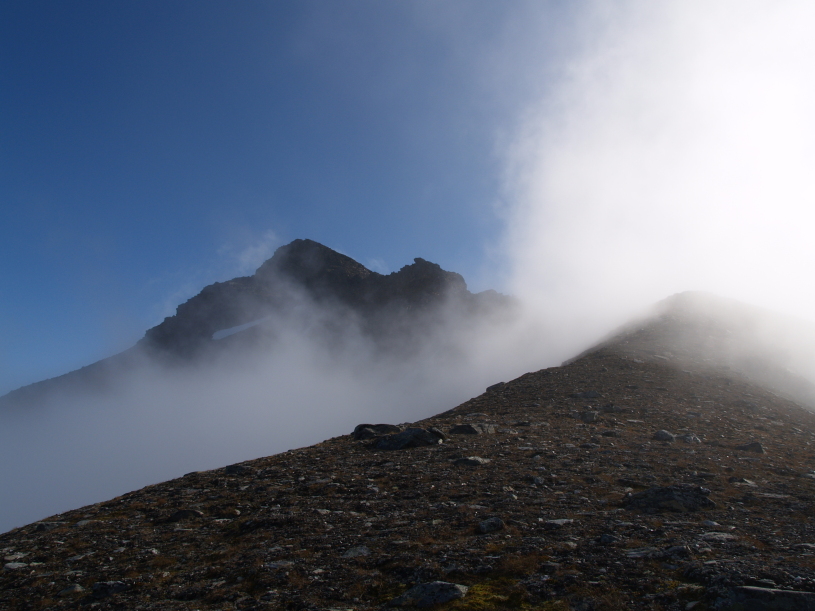 The summit as seen from the beginning of the ridge.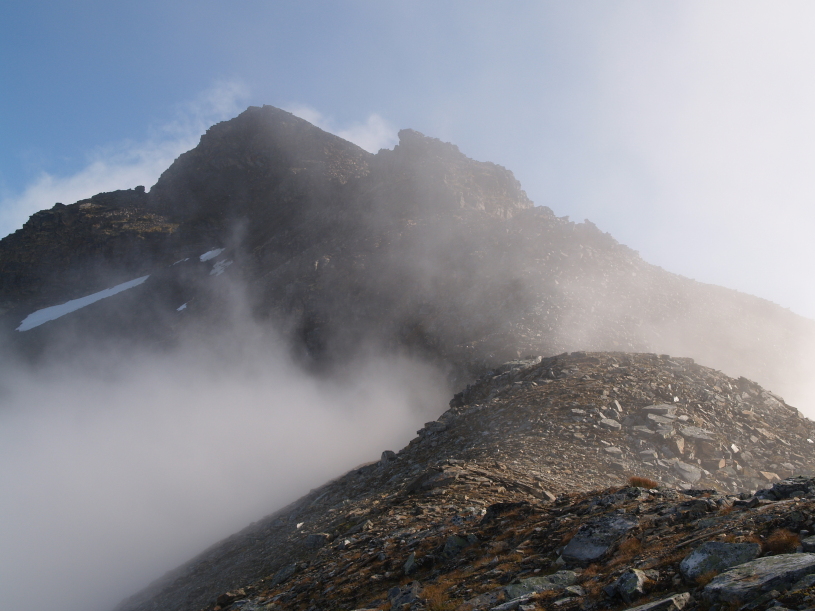 A view towards the summit from 900 m . It looks a bit steep in the fog.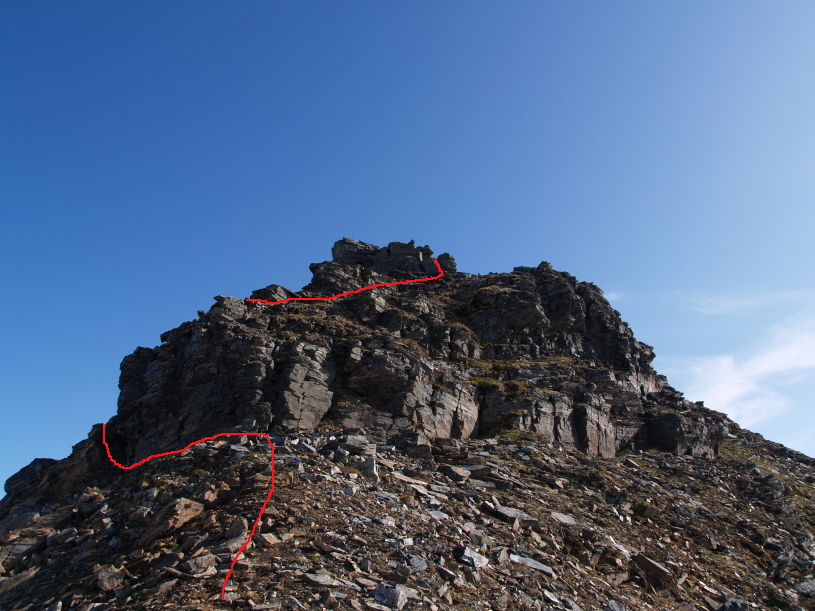 The steepest part of the ridge. At this point you should cross to the left hand side and scramble up the cliff bands which are not that difficult.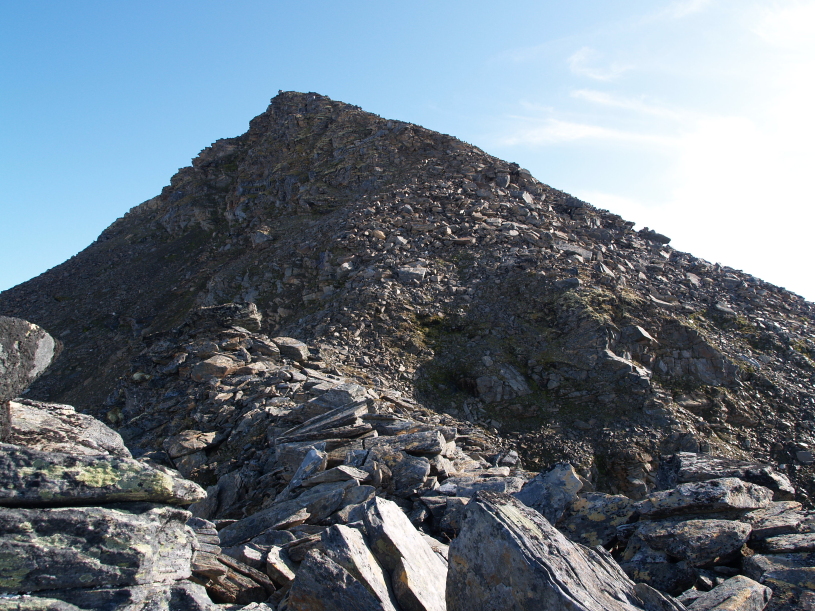 The summit section.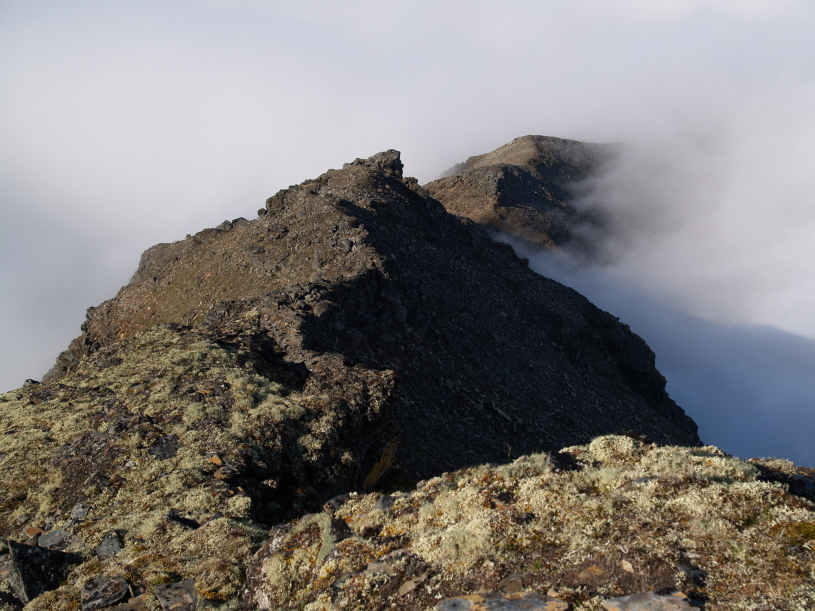 Looking down the NW-ridge from near the summit.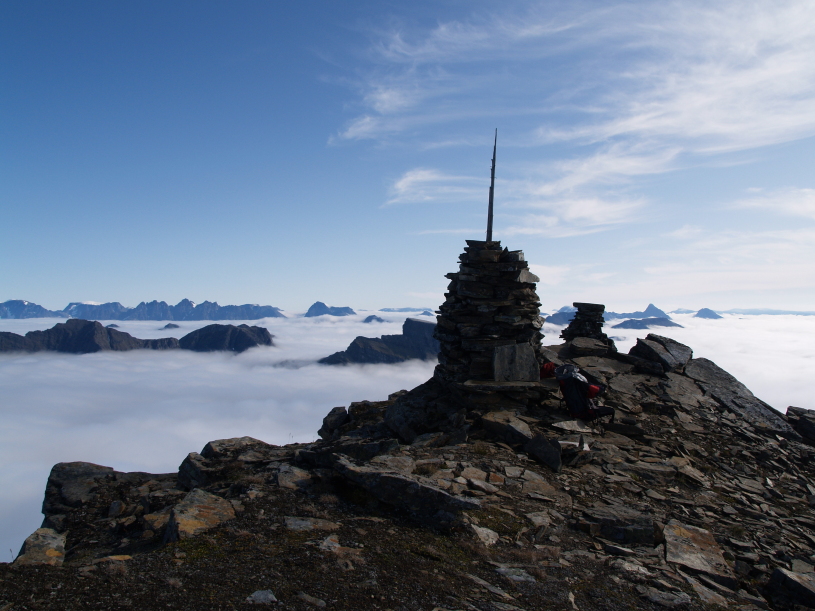 The summit of Andersdaltinden.





© Geir Jenssen 2009